-- Upcoming Events --
Just three easy steps for registering ... View our Calendar, Click on your desired painting and Register online! Contact us to book a Private Party, Fundraiser or Corporate Event.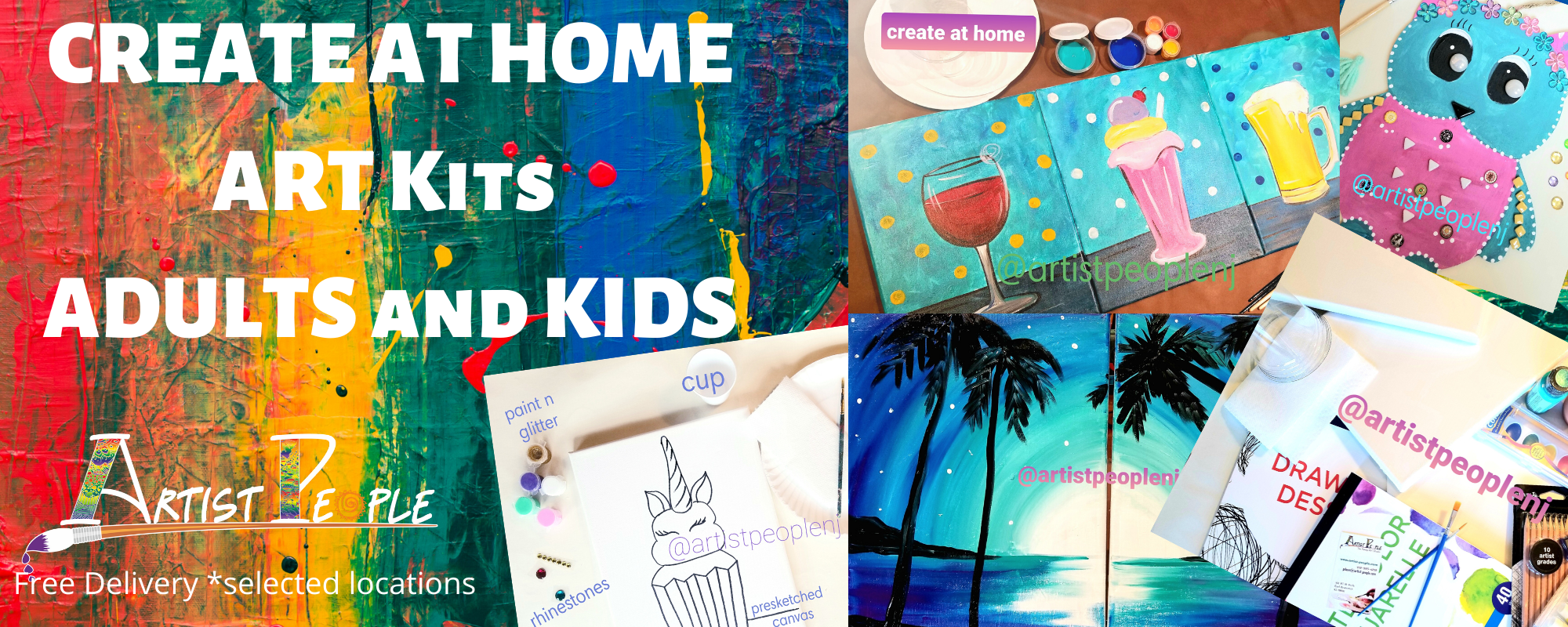 Artist News
SPRING 2020 - Weekly Art classes for all ages starting from Mid April - For registration and information, please visit our weekly art classes page.
SPRING and SUMMER camps DATES are LIVE - PLease visit Camp page under weekly classes for more info.
Welcome to Artist-People!
Artist People is the premier Art Studio in East Brunswick where "Anybody can paint" – No Art experience required. The studio offers unique opportunities to spend creative, fun-filled time with friends and family. You may choose to sign up (solo or with friends) for any of our regular sessions or host your own private event. We provide all the painting supplies, aprons, wine glasses, corkscrews, cups and dishes. You are welcome to bring your own favorite beverages and snacks.
Canvas Paintings
"It's FUN painting session"